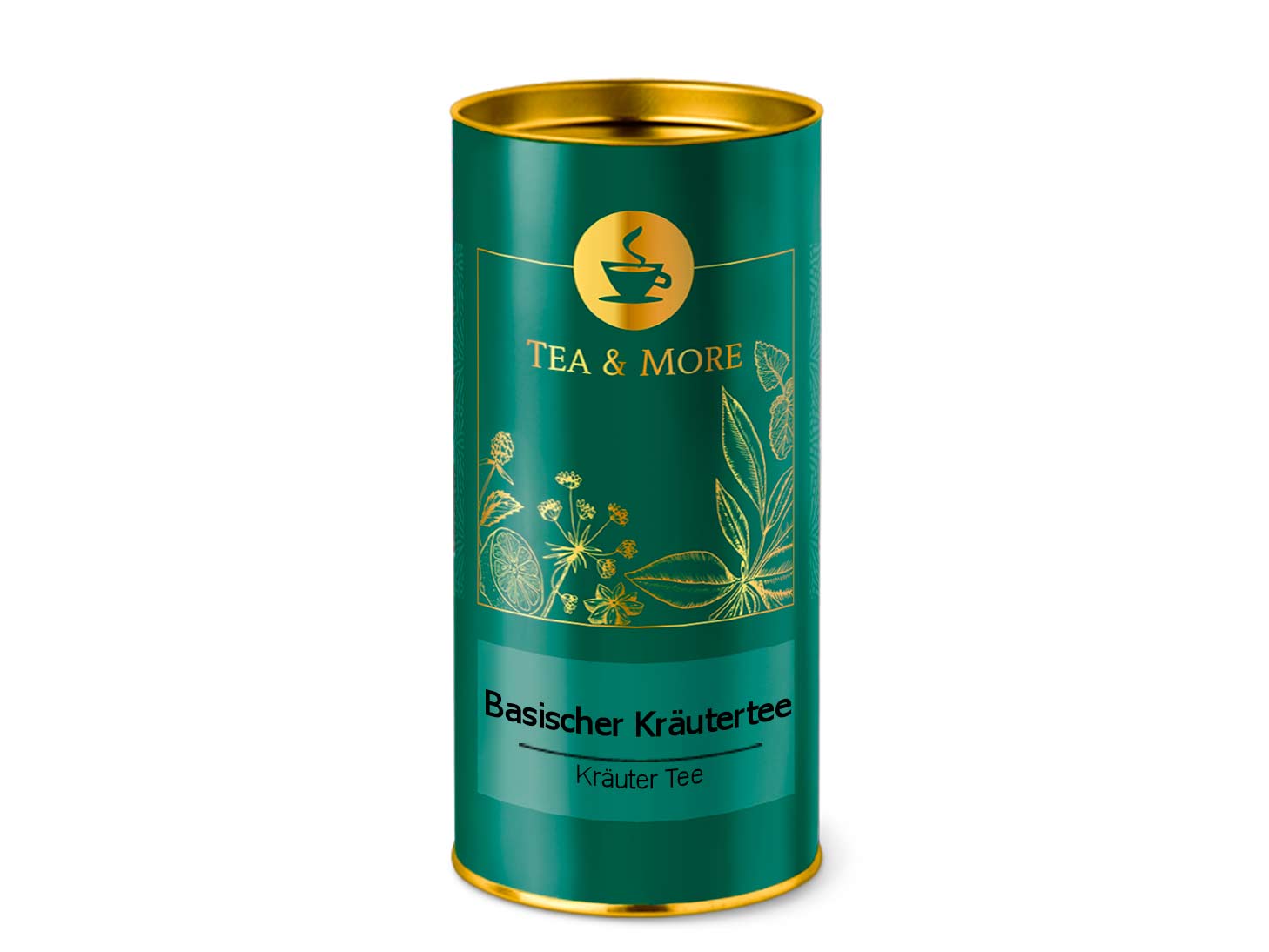 Alkaline Herbal Tea
Alkaline herbal tea blend for daily enjoyment. This refreshing herbal blend is full of selected alkaline herbs and provides a carefree tea moment with a fresh tart aroma.CaffeineThis tea contains no caffeine.IngredientsOrange peel, rooibos, carrot pieces, vervain, nettle leaves, green tea China Sencha, aniseed, fennel, caraway seeds, beetroot pieces, spinach flakes, blackthorn blossoms.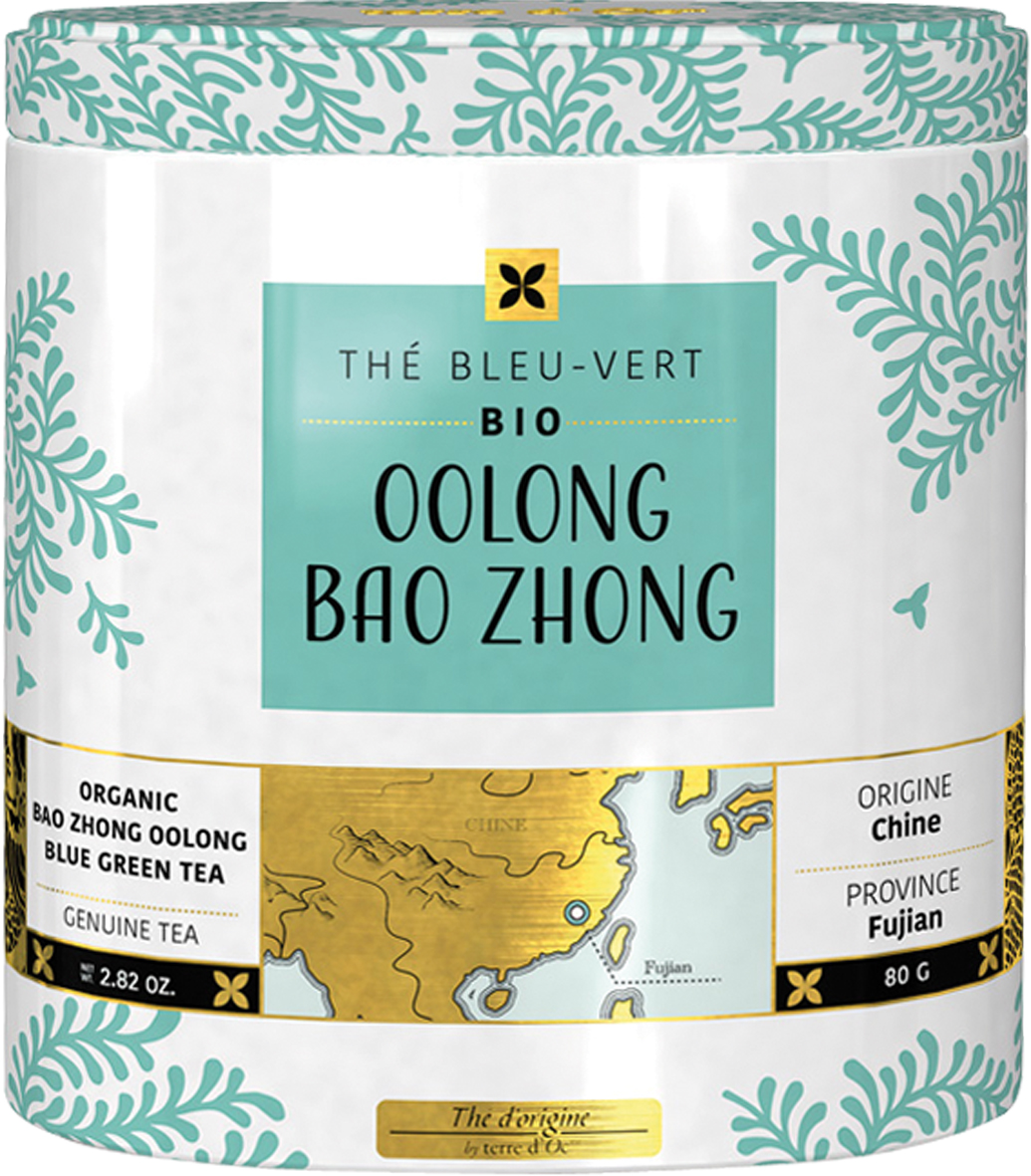 Oolong Tea "Bao Zhong" - Organic
Its name Bao Zhong means "folded in white paper" and comes from its production process, in which the leaves are folded before roasting.Grown in mountainous areas, this "Yan Cha" rock tea originally comes from the Wu Yi Shan mountains in Fujian. This Oolong tea has a degree of oxidation that lies between that of green and black tea leaves, resulting in a rich and light, strong flavour.You will receive 80 g in a pretty metal tin. IngredientsBlue green tea * (China)* Ingredient from organic cultivation.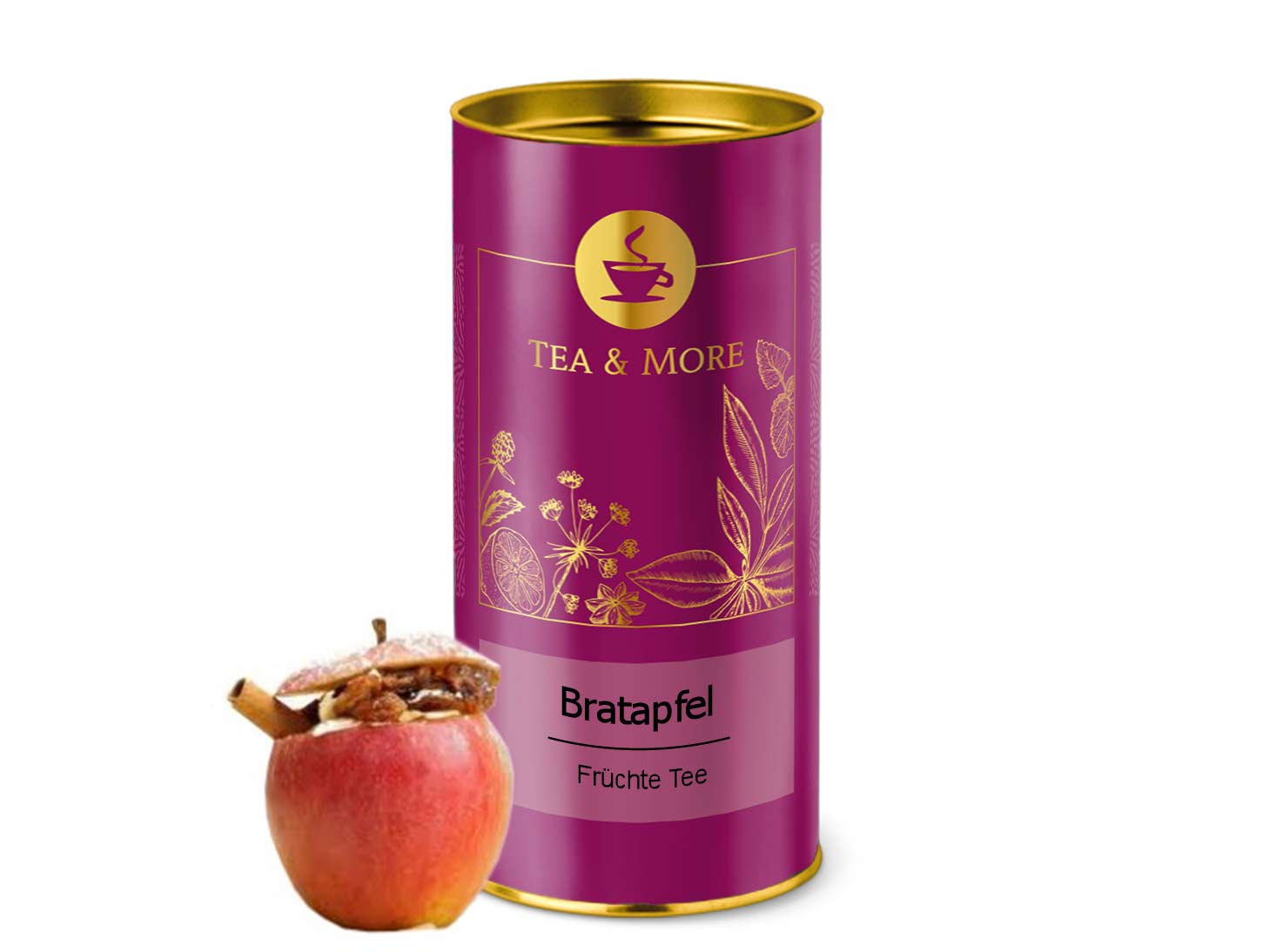 Baked Apple Fruit Tea
Wintery fruit tea with the taste of roasted apples, almonds and cinnamon. CaffeineThis tea does not contain caffeine.IngredientsApple pieces, chicory root, sultanas, cinnamon sticks, almond flakes, flavouring.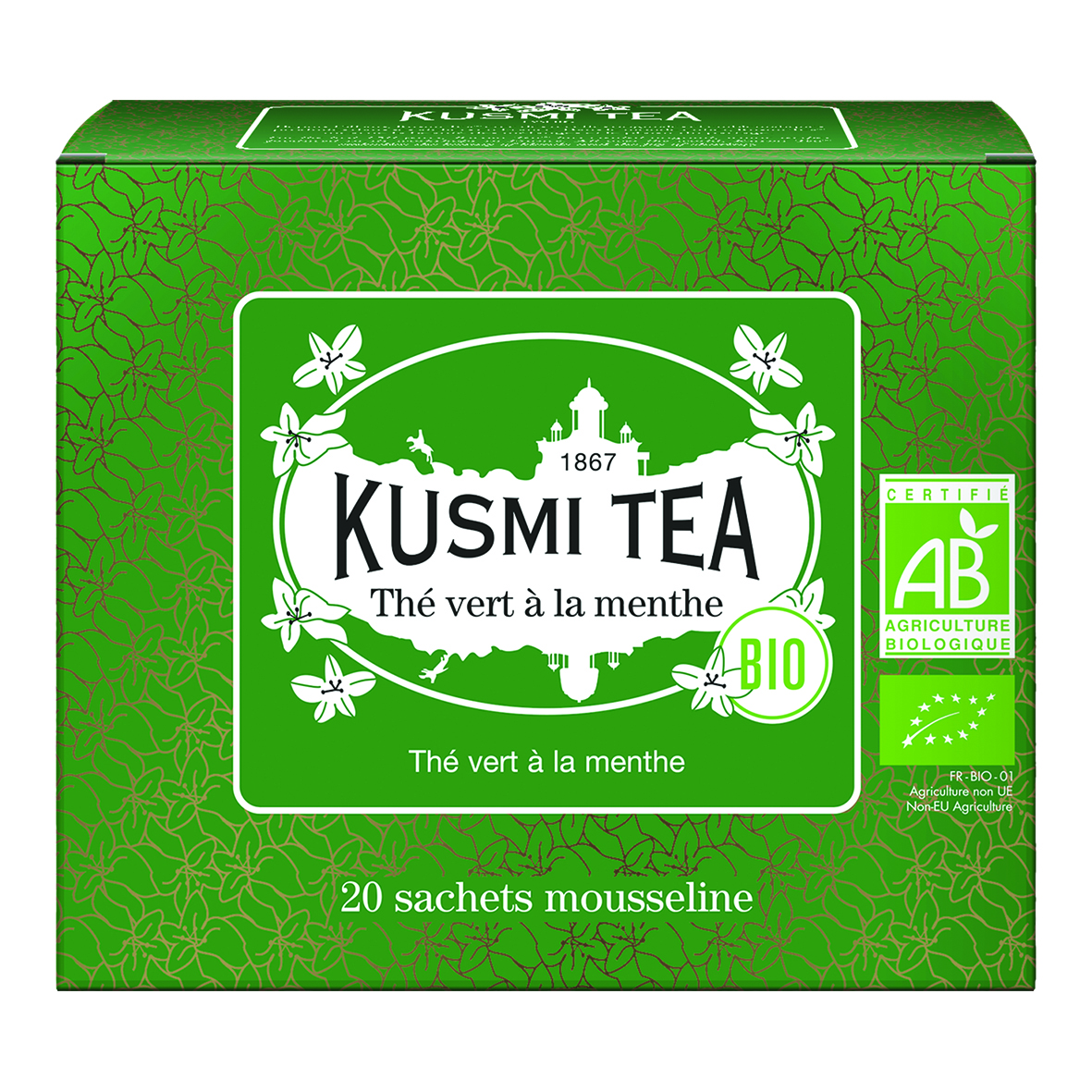 Green Tea with Mint - Organic (20 tea bags)
Refreshing green tea with mint of the popular brand Kusmi Tea, of course in organic quality.You will receive 20 tea bags. CaffeineThis tea contains approx. 2.5 % caffeine.IngredientsGreen tea*, mint leaves*, natural mint flavour.*= from controlled organic cultivation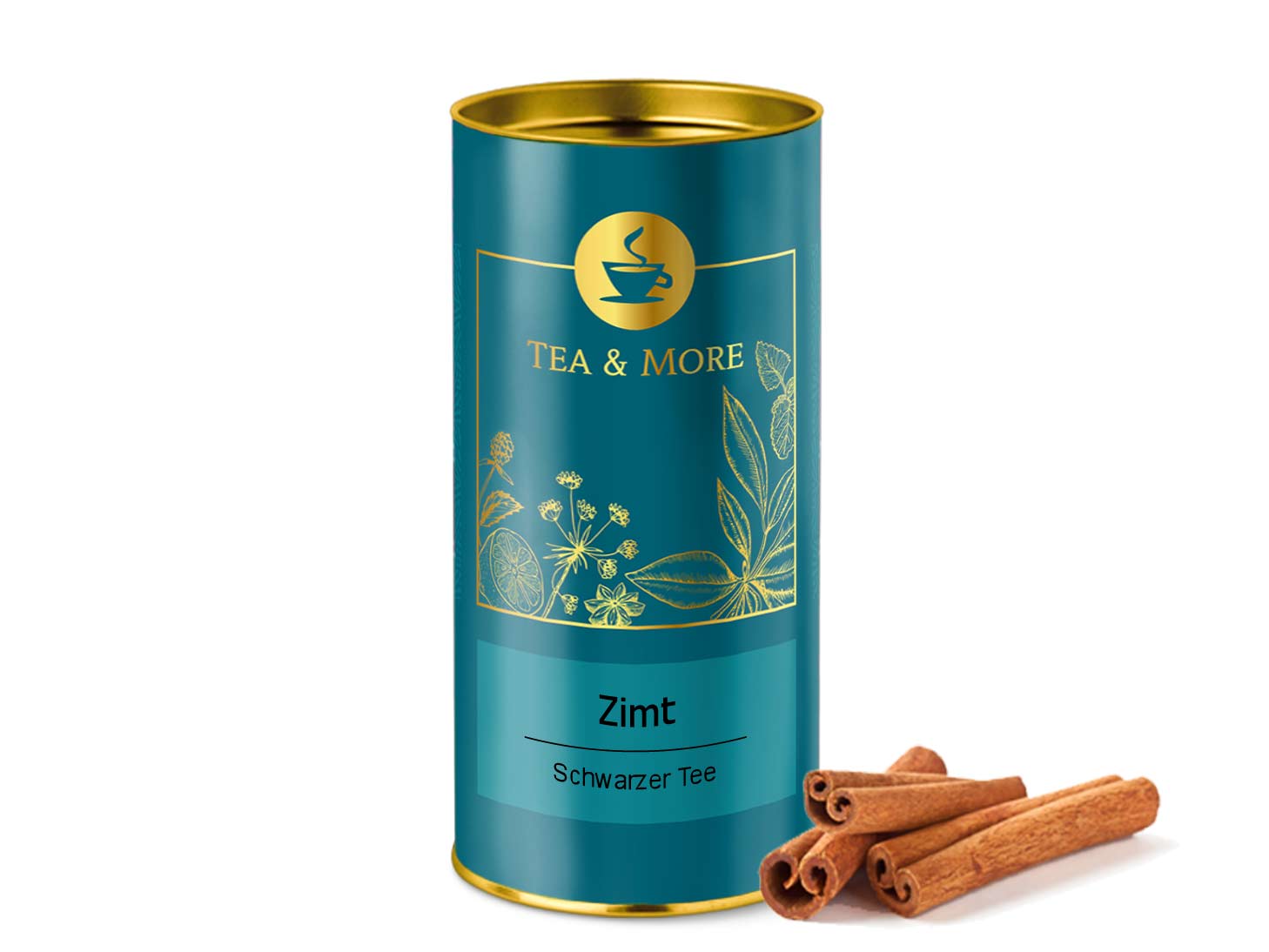 Black Tea & Cinnamon
Strong black tea from Ceylon with spicy, sweet cinnamon.You can also find this tea under the name Ceylon Ice Tea in our shop.CaffeineThis tea contains approx. 3 % caffeine.IngredientsBlack tea, cinnamon, natural flavouring.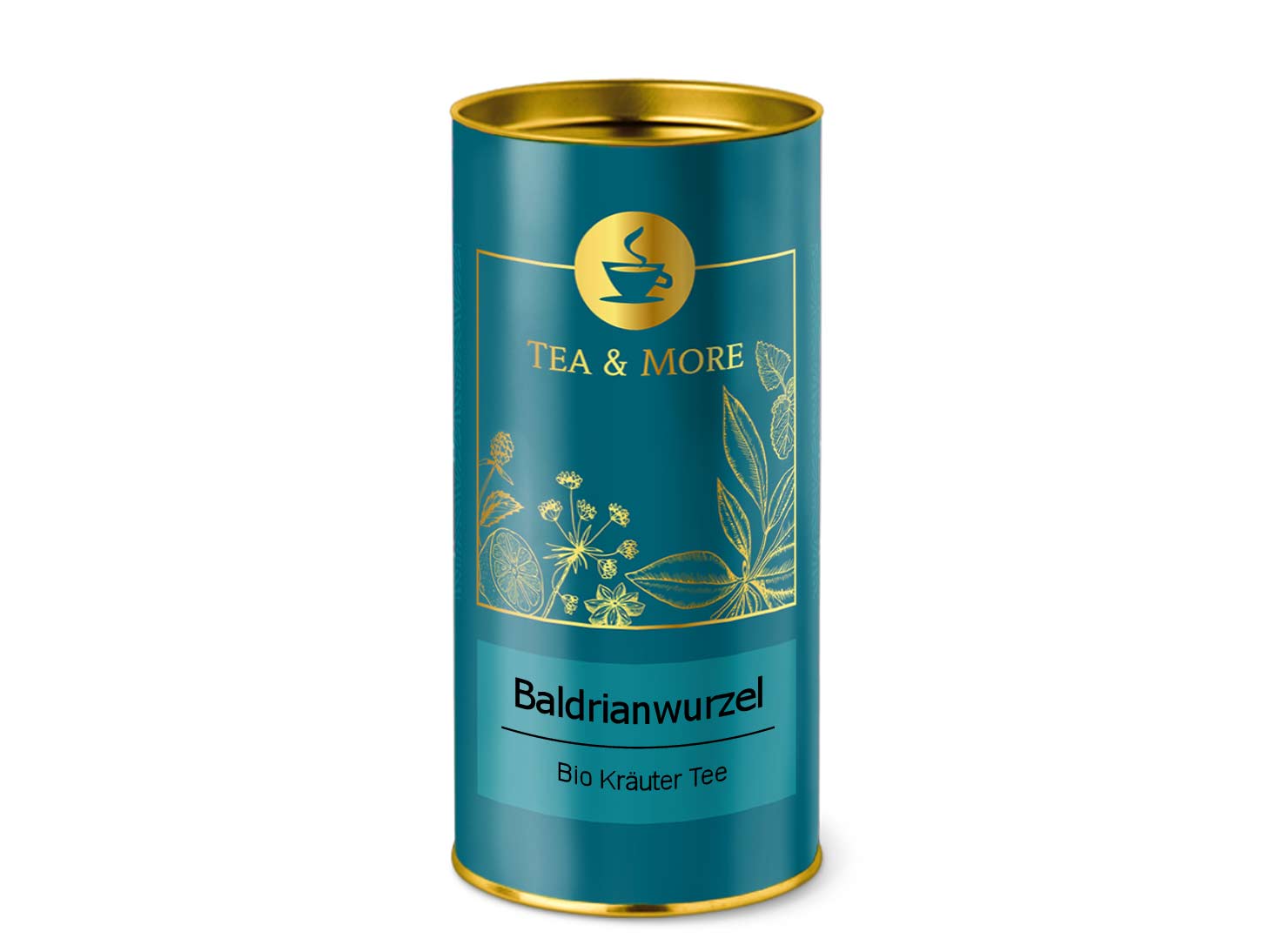 Valerian Tea (Valeriana officinalis) (Organic)
Valerian tea was already a popular household remedy in antiquity, valued above all for its healing properties. You can easily make valerian tea yourself, its taste is tart, aromatic. PreparationThe preparation of valerian tea is very simple. Pour 300 ml of cold water over 2 teaspoons of crushed valerian root per cup of water and let it steep for 12 hours. Then strain and warm slightly.
Tee kaufen - Bequem von Zuhause aus

---
Sie möchten Tee kaufen und sind bei uns eingetroffen? Wir sind einen Shop, der eine besonders vielfältige Auswahl an Teesorten bietet. Wenn es um Tee kaufen geht, sind Sie bei uns richtig. Wir sind einer der Teehändler mit dem größten Sortiment. Bei uns können Sie verschiedene Sorten an Tee online kaufen und die Tee-Vielfalt aus aller Welt an Ihrem Lieblingsort genießen. Werfen Sie einen Blick auf unser großzügigen Sortiment und wählen Sie Ihre Lieblings-Teesorte aus unzähligen einzigartigen Sorten aus. Sie können bei uns losen Tee kaufen, der sowohl in dekorativen Teedosen als auch umweltschonend und nachhaltig im Nachfüllpack erhältlich ist. Kräutertee, Grünertee oder Oolongtee, wir sind die Meister in das war wir lieben.